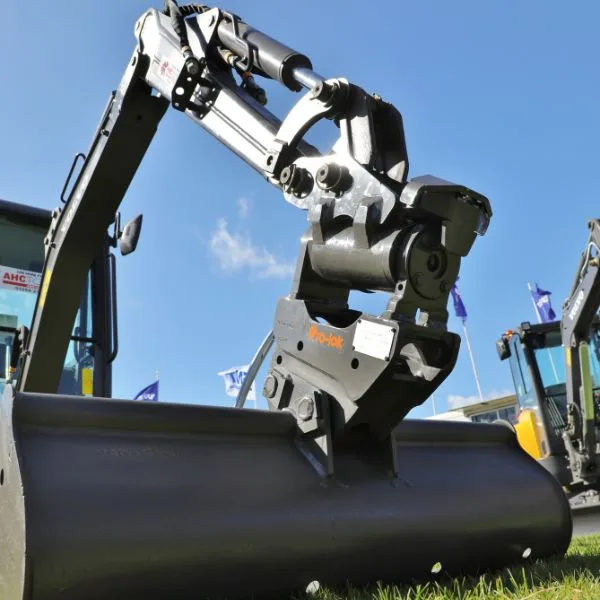 High 180º Performance Tilt Motor
Fits all Harford Couplers
Adding 180º worth of versatility to your excavator
High Performance Tilt Coupler
Frequently Asked Questions
A tilt motor paired with a Harford coupler makes easy work of the toughest grading and landscaping jobs. The high performing motor ensures the coupler can work at any angle within a full 180º range.
Please refer to the instruction manual for specific maintenance, keeping your coupler clean and regularly greased is necessary. Please assess hydraulic lines for poor condition to prevent on-site failure
Yes!  We can fit a tilt motor to your choice of Harford coupler – see our comparison table to select your preference, or contact us for more information.
Standard 2 year warranty on the Harford coupler and 1 year manufacturer's warranty on the tilt motor. See here for our Warranty details.
This coupler takes machine productivity to the next level. 
The unbeatable combination of our market leading Pro-Lok®, Uni-Lok® and Safelock® couplers with this class leading tilt motor, make it the best choice for the toughest of grading and landscaping jobs.
This coupler has the highest torque performance available on the market today, and works at any angle within a 180º range.
Full installation kit and instructions provided. Manuals can be found on the resources page.
Please get in contact with our sales team to buy and answer any questions you may have.