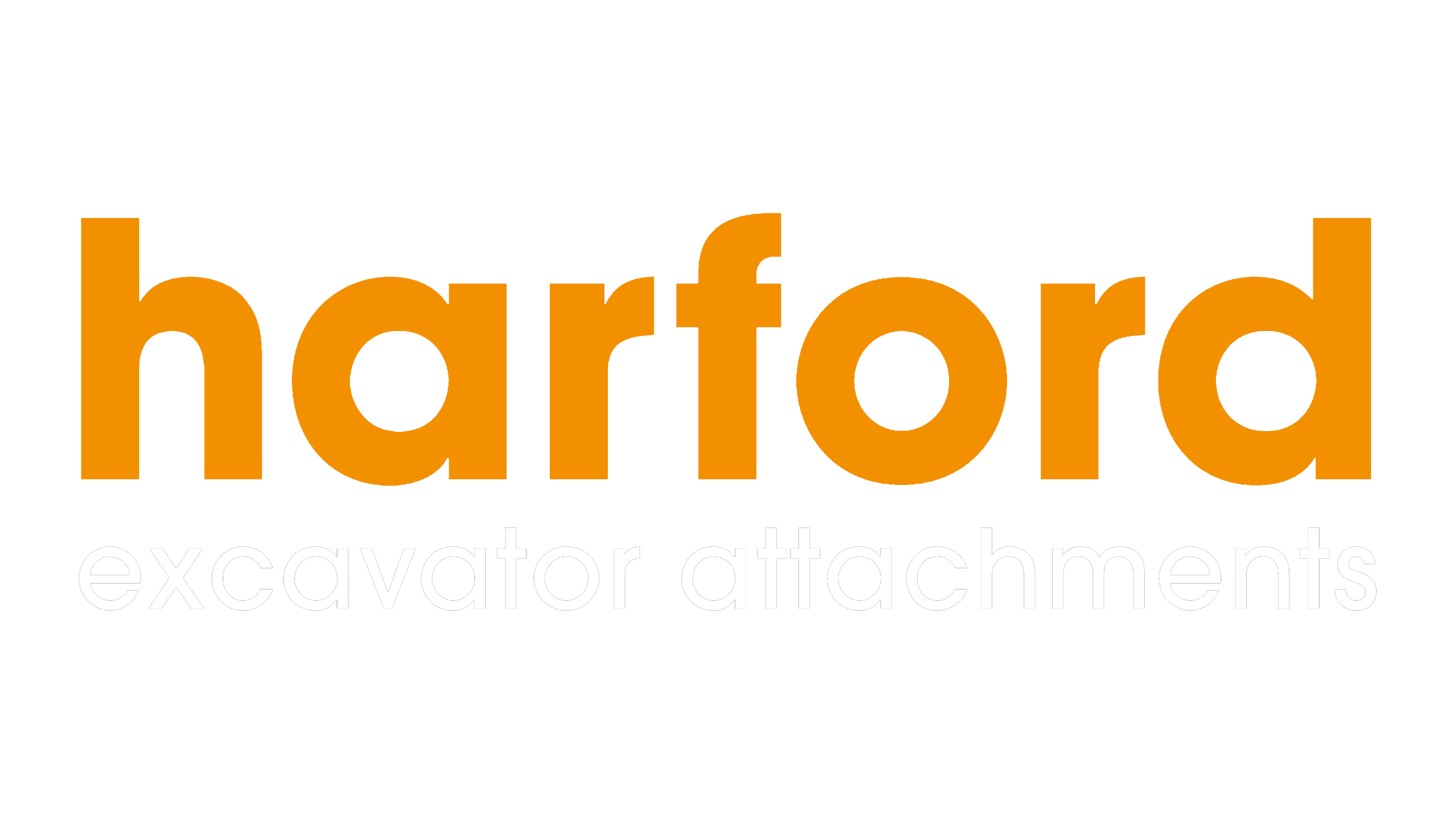 Terms and Conditions for Harford Attachments
We advise reading through our terms and conditions before purchase so you are aware of any terms that may effect your rights.
Warranty Policy
Harford warrants attachments and non-hydraulic components against defaults in materials, faulty design and workmanship for a period of 2 years from the date of delivery. The warranty policy does not extend to purchased sub-assemblies, including teeth assemblies, cylinders, auxiliary edges, electrical components and hydraulics.
If a warranty claim is deemed appropriate on such items, they must be returned for assessment by Harford.
NOT EVERYTHING IS COVERED
Excavators are powerful machines and, due to the nature of construction activity, some things are expected to wear up and need replacing. Careless or inexperienced operators can also cause attachment failure. Here is a list of reasons why Harford will not consider warranty claims:-
• Product failed due to misuse, improper storage or neglect
• Electrical components, hydraulic hosing and fittings (past 3 months from installation)
• Paint finish
• Wear parts and consumables
• Product has been altered post manufacture
• Travel, labor costs, loss of productivity or profit
• Personal injury, damage to property or machinery.
Should the product fail during the 2nd year from the date of purchase due to faulty design, workmanship or materials, Harford will repair or replace products only and will not be responsible for any costs associated with travel, repair or installation, or labor, during the 2nd year from the date of purchase. Harford will approve all warranty decisions prior to any action being taken. To start a warranty claim or initiate a product return, please complete the Support form and submit relevant photographic or video evidence to help Harford best assess your case.
Returns Policy
Harford will not accept return of any used, custom-made/designed, altered or non-standard product. Any returned item must be pre-authorized by a Harford Customer Service Representative and have Harford generated Return Goods paperwork attached. No paperwork, no return. All returns must be in a clean condition, ie. Free from hazardous materials, contaminants or biohazards. Attachments received in less than clean condition may be rejected and returned to the customer at their expense;
they could also be subject to a cleaning surcharge. All returns accepted for return or exchange will be subject to a re-stocking charge of 15% of the product value.
Cancellation Policy
Cancellation of orders already in production will carry a penalty of a % of the order value, subject to product turnover. Cancellation of orders which are complete and awaiting shipment carry a penalty of 100% of net invoice.