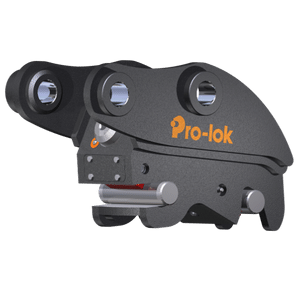 Visual safety indicator
& Ratchet Operation
OEM Compatible -
Mix & Match
Automatic Wear Compensation
Easy maintenance
and servicing
Pro-Lok is a Class leading, safe, mechanical quick coupler with double-locking technology
Frequently Asked Questions
Pro-Lok fits excavators from 1650 to 19,800 lbs, we will need to know your machine manufacturer and model. Please contact the sales team to discuss
Low level of maintenance is required but we recommend keeping your Pro-Lok clean and regularly greased for your best performance and a long service life. Spare parts are available here
Please refer to our resources page for guides and information
Pro-Lok® is a class leading, safe, mechanical quick coupler with double locking technology and built-in safety features putting operator safety at the forefront. Simple to attach, easy to operate and super low maintenance. This manual quick hitch picks up all your buckets and will outperform and outlive any spring-type equivalent many time over. 
If you need the hydraulic equivalent, take a look at Uni-Lok®, which incorporates all the safety and quality features you'd expect from a Harford Coupler, with a one switch, fully hydraulic, cab operated system.
Full spare parts and after sales support are available 
Need more help, or would like to discuss ordering a Pro-Lok? Contact us today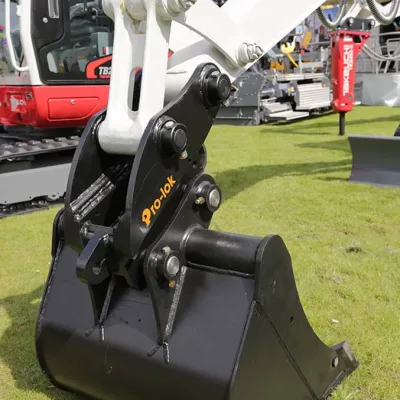 Want to upgrade your excavators performance?
Select a Harford Tilt Coupler for the toughest grading and landscaping jobs - works at any angle within a 180º range.